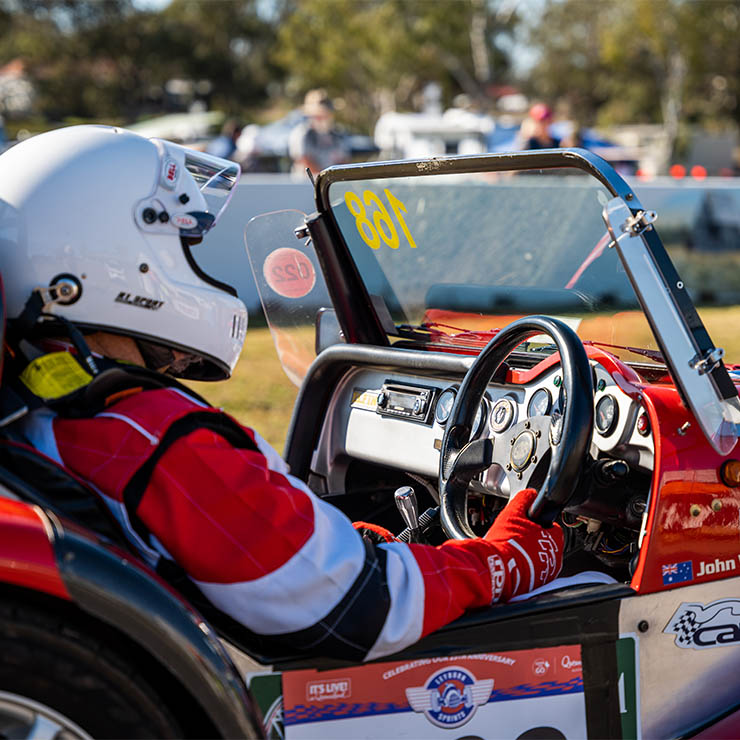 Photographer Accreditation

To obtain accreditation as a photographer and access to the track for the Historic Leyburn Sprints, please complete the application form.
Various resources are available to assist media wanting to cover the Historic Leyburn Sprints at the event or remotely
Media releases will be distributed before and during the event by email directly to media outlets and also posted to the event website.
Media representatives or organisations may request to be added to the email distribution list by contacting the Media Manager.
Print-Quality Photography
Print-quality photos for editorial use (only) are available on request to the Media Manager. A selection of pre-event shots is available and shots of the winners and other selected competitors and off-track event activities, provided by official photographers, Trapnell Creations and Roz Harman Photography, will be available during and after the event weekend.
A photographer credit is required with published images.
Interviews in person or by phone can be arranged with event officials or competitors. Please contact the Media Manager for assistance.
Passes are available for media wishing to attend the Sprints. Photographers require additional accreditation to permit them to shoot from trackside points outside the confined public areas. See ACCREDITATION below for guidelines and how to apply for a photographer pass.
Your media contact is:
Chris Nixon
Media Manager
Tel. +61 (0)418 759 417
Email [email protected]
Please read the following Guidelines before submitting an application for photographer accreditation.
The organisers will have sole discretion in deciding on applications, which will be subject to the conditions below.
The closing date for photographer applications is Tuesday 3 August.
All applications must be made in the name of the photographer.
No outside organisation or individual will be provided with more than one photographer pass.
The total number of passes available is limited and priority will be given to applicants representing recognised media outlets able to provide pre- and post-event editorial coverage of value to the event.
Applicants must be able to demonstrate an acceptable level of experience, understanding of safe practices in motorsport photography and credible standards of photographic quality.
The organisers may ask applicants to supply examples of published editorial coverage of past Historic Leyburn Sprints events.
Before starting work on-track, approved applicants must report to the Event Secretary's office to personally sign a Motorsport Australia indemnity form, collect a photographer's hi-visibility vest and receive any briefing deemed necessary by the Organisers. Media vests must be returned to the Event Secretary's office asap after the end of Sunday competition. Vests not returned will incur a charge to the user.
Approved applicants may move around the Sprints course between the public barriers and the track, but at all times must conduct themselves in a manner that does not risk the safety of themselves or others. Conduct considered unsafe by the Organisers or refusal to comply with officials' instructions may result in accreditation being withdrawn on the spot.
Accredited photographers must obey the directions of event officials at all times. In the event of a dispute over instructions between a photographer and an official, contact the Media Manager or Clerk of Course for assistance.
The Official Photographer appointed by the Organisers and approved to sell images at-event is Trapnell Creations.