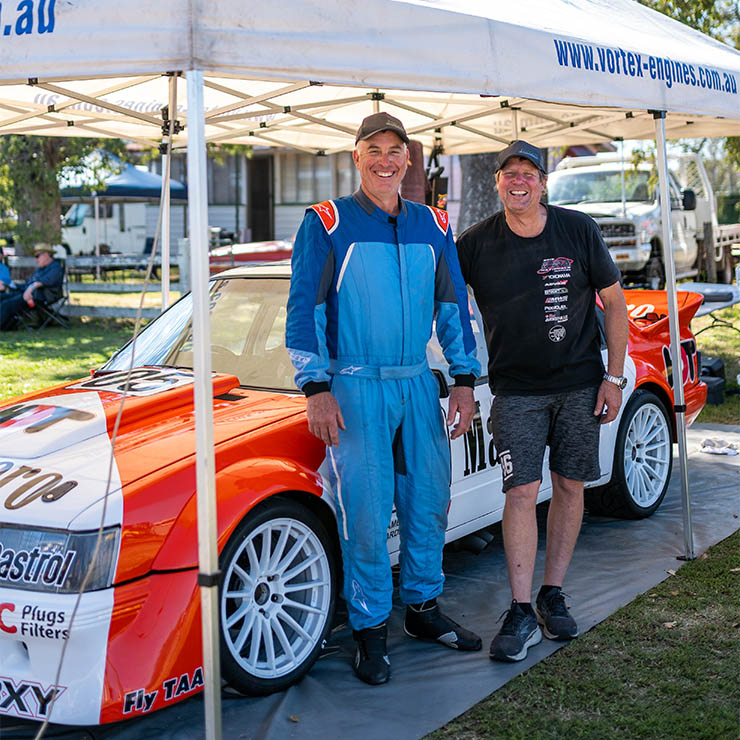 Two days of racing, car and caravan shows, market stalls, and more!
The 19th and 20th, August 2023 will see one of the most significant motoring events in Queensland and one of the State's biggest regional events staged with the 27th Historic Leyburn Sprints event.
A record 15,000 plus people descend on this scarcely populated rural domain annually for two days of action.
The proceeds from the Historic Leyburn Sprints are held in trust and invested back into Leyburn to improve spectator, camping, and safety facilities, with the betterment of the event paramount.
Each year the Historic Leyburn Sprints continues to out do the previous year, this is due to the proceeds of this event and those who help to bring it all together.
The Sprints play a major part of annual fundraising for local organisations. Major benefactors include:
Leyburn State School
Leyburn Swimming Club
Leyburn Progress Association
Leyburn RSL
Leyburn Play Group
Leyburn Catholic Church
Leyburn Anglican Church
Leyburn Historical Society
Leyburn Rural Fire Brigade
Clifton Scouts
Clifton State High School
Clifton Lions Club
Back Plains State School
Nobby State School
Allora Clifton Blue Care
24 Hour Wildlife Rescue and Care
Leyburn CWA
Greymare Hall Committee
Leyburn SES
Clifton SES
Tannymorel Hall Committee
Pratten Hall Committee
Warwick (Glennie Heights) Scouts
Karara Public Hall Committee
Purchase entry tickets
or enter in the Sprints, Shannons Show 'n' Shine or Vintage Vans competition below to join in the fun!