Spend the night at the Historic Leyburn Sprints' campsite and make the most out of your weekend!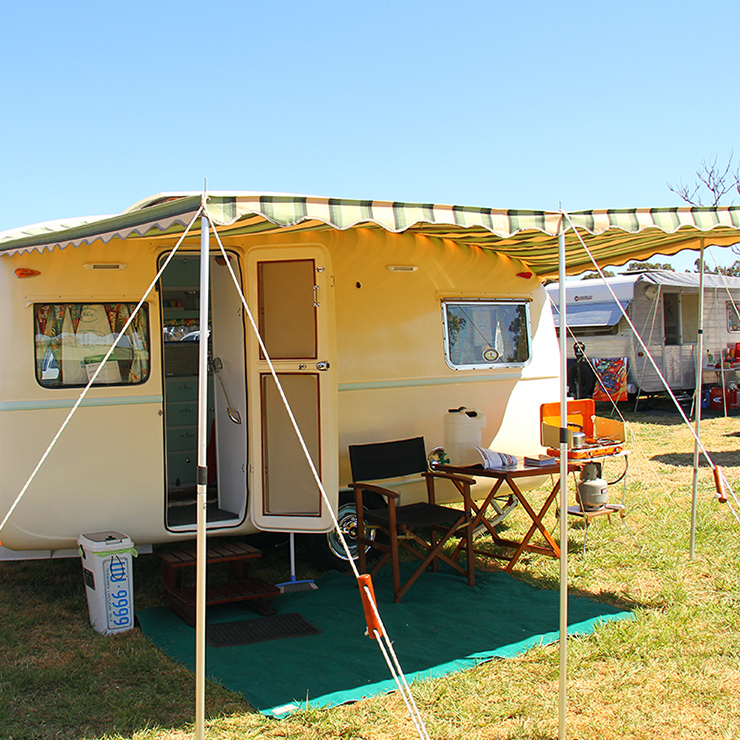 Basic (unpowered) campsites are available in a designated area across from the General Store for tents, caravans and campervans at $75 per car/tent/camper/mobile home/etc from Thursday through to Monday.
Other nights are free, but are subject to maximum stay periods as per Southern Downs Regional Council policy. These fees assist the committee offset some of the costs in providing extra showers and toilets for your convenience over the weekend. Firewood is not included but is available for sale on site.
Camping in the paddock area, or other areas of the race precinct is strictly for competitors and their crew. These cannot be pre-booked, for further information on camping in this area, refer to the supplementary regulations.
The camping area allows for easy access and only a short walk to all the action.
Showers and toilets are available at the campsite.
No Power (generators are allowed but must not be disruptive to neighbours)
Pets are welcome in the designated camping area but are NOT to be taken into the racing precinct (with the exception of assistance dogs)
Fire Wood available for sale.
Just follow the signs from the roundabout near the shop.

We want everyone to have a great weekend and enjoy the country experience including a few quiet drinks around a campfire but for everyone's comfort there will be security and police around and any unruly behaviour will not be tolerated and offenders may be asked to leave.
A fire management plan is in place and is available for perusal if required. A short summary of campfire requirements and restrictions is provided to all campers upon payment of site.
downloads