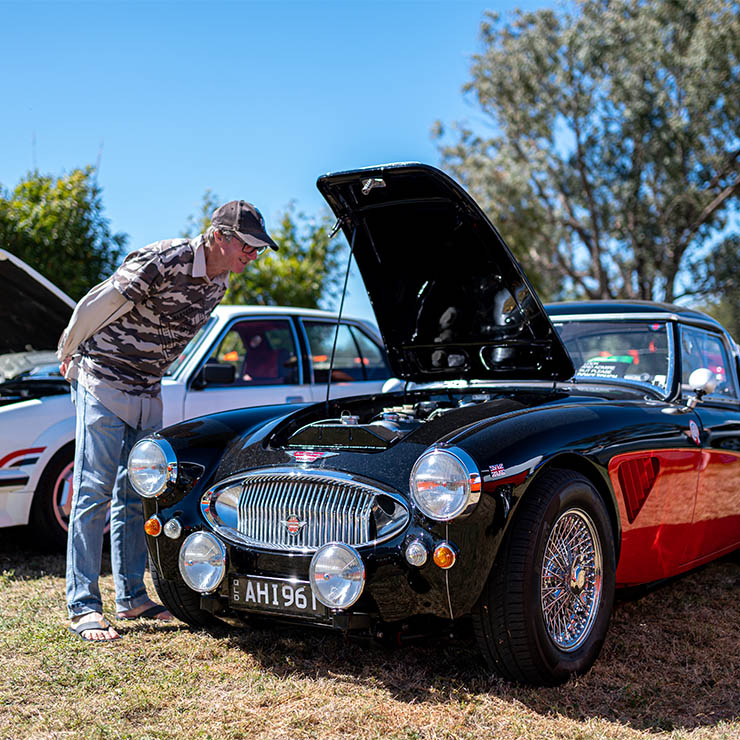 Come and show off your shiny ride at Leyburn's annual Shannons Show 'n' Shine competition!
The Shannons Show 'n' Shine competition at the Historic Leyburn Sprints continues to grow in popularity, offering up a lot of great prizes for the:
Best pre-50's
Best 1950 – 1959; 1960 – 1969; 1970 – 1979; 1980 – 1989; post-1990
Best American; European; British; Daily Driver; Modified; Restored; Modern Radical
Best Club Attendance
Car of the Event
Bike of the Show
Please note that the Show 'n' Shine will only be held on the event Sunday in the paddock directly behind the Leyburn Motel/Cabins.
Entry for the Shannons Show 'n' Shine is an additional $15 per car, just tell the gate staff that you are entered into the Show 'n' Shine and they'll allow you to proceed through to the area.
Please note if your car is brought in for the Show 'n' Shine it must be parked in that area, not elsewhere. Once the Show 'n' Shine presentations have been completed (approx. 1.30pm) you are welcome to leave your car there until the conclusion of the event, or park it back outside with general public.
This year we are also introducing a bit of pre-planning with the introduction of the Historic Leyburn Sprints Shannons Show 'n' Shine Entry Form. We ask everyone who wishes to attend to please complete one of these and bring with you to the event. We'll also have some copies available at the event, but this will help our organisers streamline the process.
If you have any questions about the event, please contact our Shannons Show 'n' Shine organiser, Larry Bushell, at [email protected].
We hope to welcome you in August!