Got a vintage caravan?
Show it off and win at the Historic Leyburn Sprints' Vintage Caravan Competition!
Now in its ninth year in 2023, the Vintage Caravan competition has proven to be very popular with caravan and car enthusiasts alike.
Vintage Caravan owners come from all over Queensland and New South Wales to not only compete for prizes, but to relax in friendly surroundings, enjoy the motor racing and to meet new friends and catch up with old! The competition has grown year upon year, and 2023 is so far proving to the best yet! Sites are limited, so get your application in early.
We have improved our application process, and have delegated site spaces, to try and maximise the space available and to create a more organised atmosphere.
For any further information regarding the Vintage Caravan competition, please contact Sandy Cray on 0419 492 560 or [email protected].
Saturday Dress Up Day
Get groovy and dress up to win great prizes and trophies!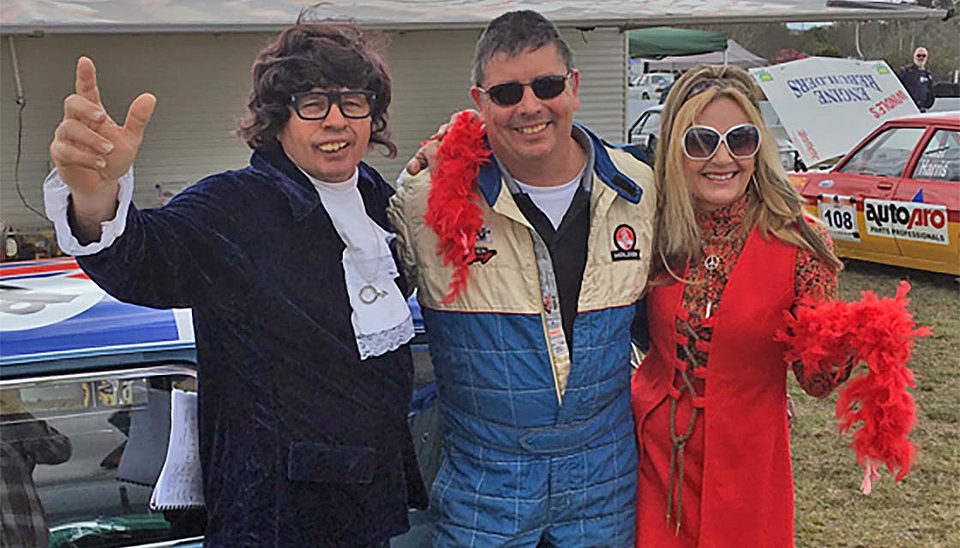 Download the entry form below to enter your caravan in the Vintage Vans Competition!